Brief Open Credits
Title Design for Brief Festival
2017


Plenty ideó una representación del concepto de 'brief' a partir de una serie de elementos que luego estuve a cargo de diseñar, desarrollar y animar. Por un lado piedras con un contenido específico pintado en su superficie; por otro lado un sistema de signos que funcionan como piezas aisladas, como trama y en diferentes configuraciones.

Créditos completos al final.

Plenty had the idea of representing the concept of a 'brief' through a series of objects which I was in charge of design, model & animate. A group of boulders with painted signs and a series of glyphs that can work as independent shapes, as a pattern or together as a whole in a wide range of configurations.

Full credits below.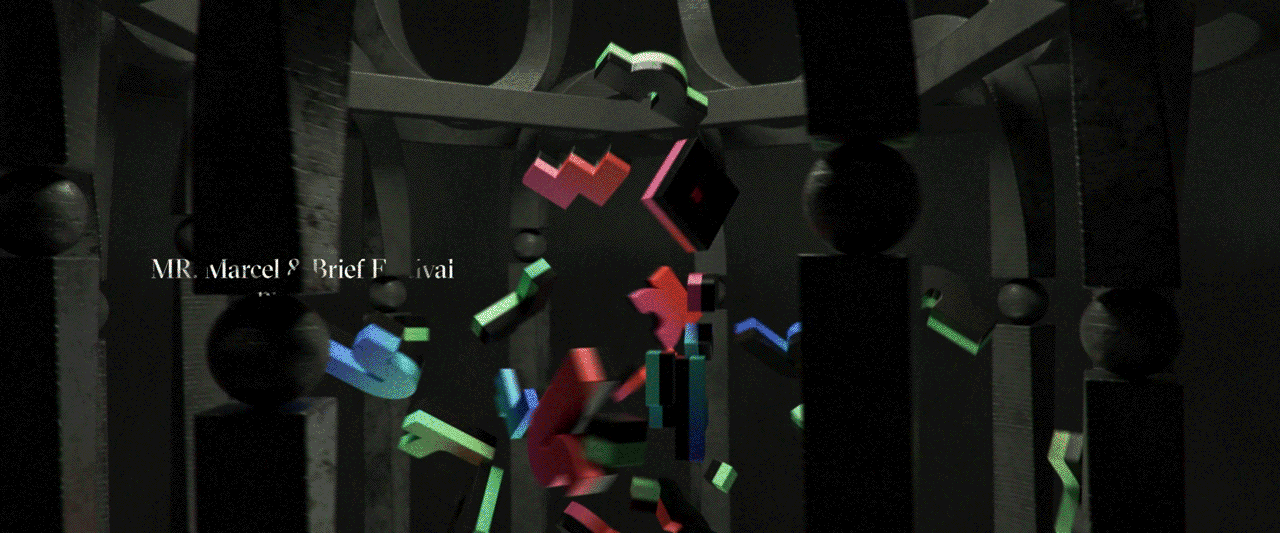 Credits:

Directed & Produced by Plenty
Sound Design Created by CypherAudio (John Black and Tobias Norberg)

Creative Direction:
Mariano Farías & Federico Kanno

Art Director: Federico Kanno
Animation Director: Hernán Estévez
Creative Development: Natalia Español
Animatic & Montage: Mariano Farías
Executive Producer: Inés Palmas

Environment Design: Federico Kanno, Mariano Farías
Graphic Design: Guillermo Zapiola
3D Modeling: Federico Kanno, Nicolas Reyna, Guillermo Zapiola
3D Lighting: Federico Kanno (Lead) , Benjamin Jagusieczko
3D Shading: Federico Kanno, Javier Eyherabide
3D Animation: Hernán Estévez, Guillermo Zapiola
2D Animation: Guillermo Zapiola
Post: Hernán Estevez, Guillermo Zapiola, Javier Eyherabide
Production Coordinator: Mercedes Cánepa

Special Thanks to:
Beatriz Romero Sanchez / BEETA
© 2020 Copyright Guillermo Zapiola. All rights reserved by their respective owners.