Advertisement for Coppel's Buen Fin campaign.

The idea was to make an eye-catching, fast-cut edit with an uplifting soundtrack. We envisioned this kind of fantastic voyage where smartphones arrive free-falling through the clouds, doing a choreography in the air.

We got to design and 3D model different versions of the parachutes, to each phone its own, inspired in phones' attributes (such as batteries and wifi) to diversify and enrich visuals. The natural environment of vibrant red mountains work as a metaphor for Buen Fin with its identifying color.

With influences from traditional cinema to interface and editorial design, special attention was put on the design and editing of the sequence, to tell the story from a visual point of view, emphasizing speed, lightness and high quality of the products.

Full credits below.

Publicidad para la campaña para Buen Fin de Coppel.

La idea fue contar la llegada del evento a las tiendas con una metáfora muy simple, tanto desde la acción como la visual y el color (el rojo es distintivo de la campaña).

Diseñamos los paracaídas desde cero, con sus formas, detalles y texturas. Experimentamos con dinámicas y simulaciones para lograr mayor realismo en el comportamiento de las telas y las nubes.

Créditos completos al final.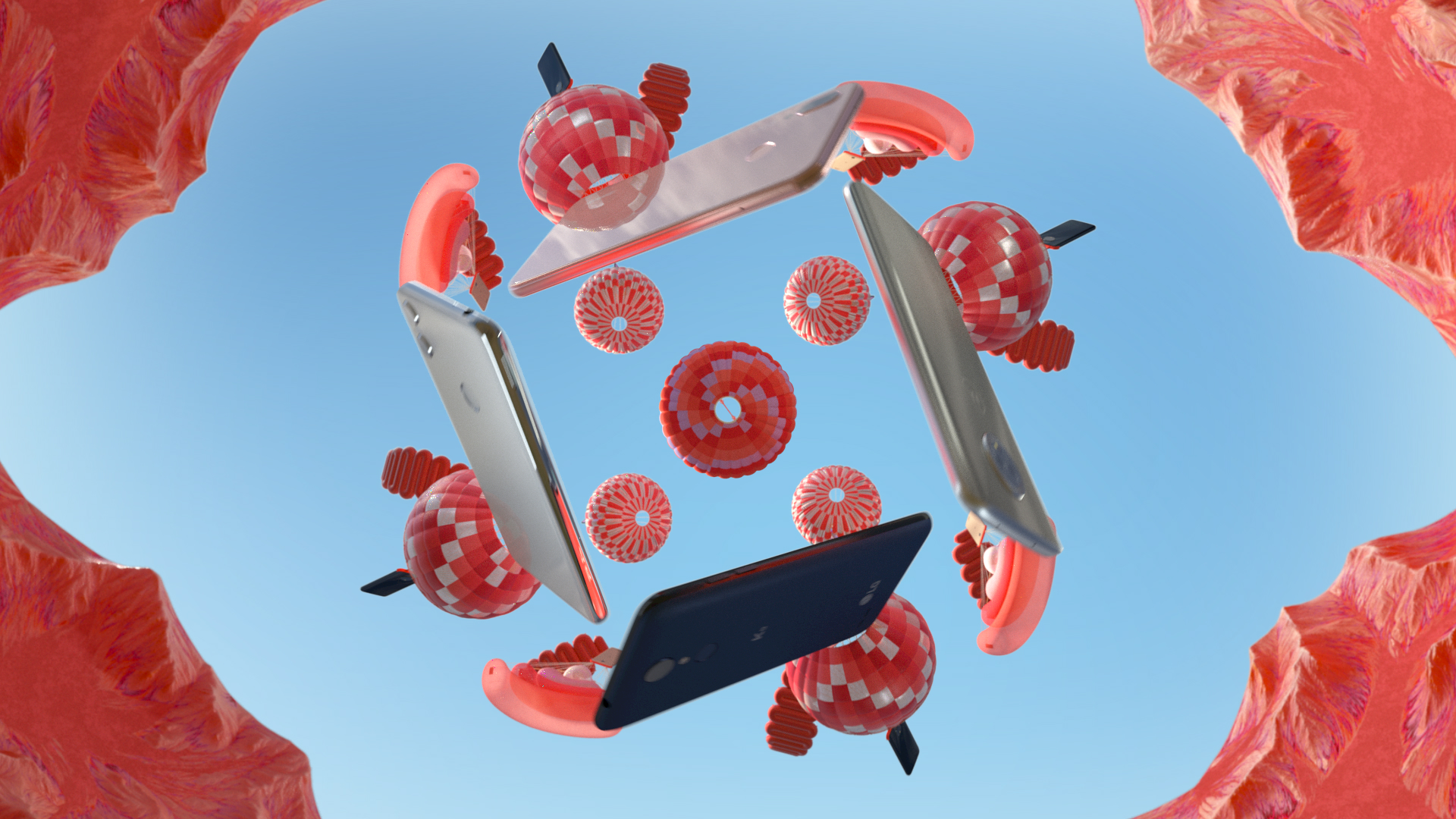 Credits

Directed by:
Mariano Farias & Guillermo Zapiola

Creative Directors:
Francisco Ibarrola & Matías Aguilu
Account Managers:
Martín Straschnoy & Anahí Abella
Executive Producer:
Pedro Reales

Art Director:
Guillermo Zapiola

Design:
Guillermo Zapiola, Javier Eyherabide, Francisco Capuzzi
Modelling:
Guillermo Zapiola, Francisco Capuzzi, Ezequiel Leiva

Lighting & Rendering:
Guillermo Zapiola, Javier Eyherabide, Alex Levinton, Fede Kanno

3D Animation & Simulation:
Ezequiel Leiva, Alex Levinton

Graphic Design:
Francisco Capuzzi, Natalia Ramadori, Guillermo Zapiola

Music & Sound Design:
Disapio Producciones
Composer:
Jesús Mucci

© 2020 Copyright Guillermo Zapiola. All rights reserved by their respective owners.